Due to a large exposure COVID-19 that has affected many of the city staff and police officers (some with active cases, others in quarantine), in order to protect the health and wellness of our community we have made the difficult decision to postpone this event. We will let everyone know when we can reschedule.
Original post below.

---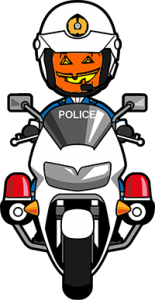 The City of Northmoor is combining National Night Out, Halloween and Pizza Night on Friday, October 28th from 6:30 to approximately 9:30 at the city park. We will be serving pizza, Cookies, soft drinks and handing out candy to the Children. The Police Motorcycle will be on display. The movie Hocus Pocus will be shown after sunset. Come join the fun!